AS Scan is today the most successful company in supplying hydraulic, electrics and mechanical solutions for the marine, wind and industrial sectors. We have gone from strength to strength since a humble start in the beginning of the 1960's, being part of a history of over 60 years of commitment and dedication. We are looking into a bright future and are only poised to continue to further solidify our relationship with our customers.
Our story
Havnens Motor Værksted (HLT) was founded in 1962 and started repairing ships for the local community in and around Hvide Sande. The company, which was later to be called Scan, has since then developed to be one of the strongest names and a dominant player in the World of Fishing.
Well in to the 21st Century, we are an international company with a wide range of products and services for both maritime and industrial market.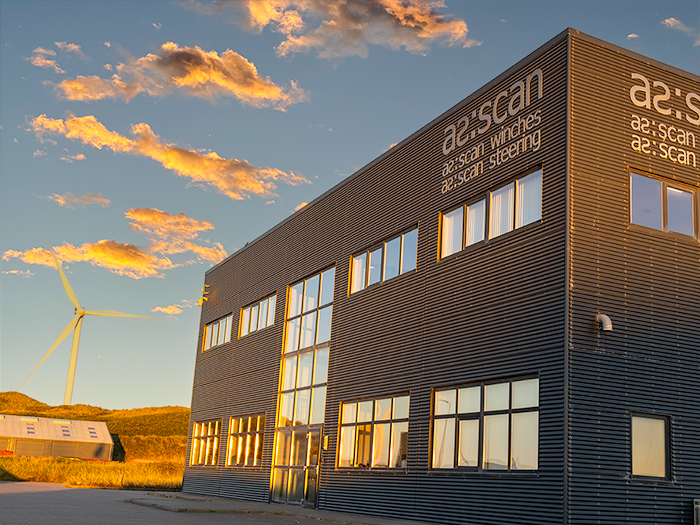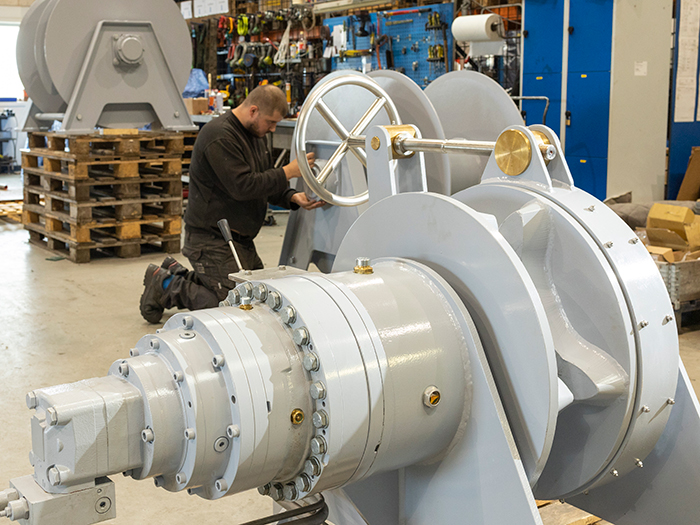 Made in Denmark
We know that our products are vital for our customers. If our product fails, our customer is losing money. Therefore, we must provide the best quality possible, and the best service system we can manage.
One of the key factors to obtain this is to manufacture our products in-house in Denmark. Even in a time where the global trend has been to move technical manufacturing to low cost countries, Scan still builds our systems in the same building as our head office in Hvide Sande, Denmark. This gives us a unique opportunity for quality control and access to the best technical competence in the world.
Safety and working environment
At Scan, we integrate health and safety as a natural part of our daily work. We are committed to ensuring that all solutions supplied by us are absolutely safe to operate, and that they meet all regulatory requirements and standards.
We work with health and safety on a highly structured level where we pay special attention to building a culture where we continuously strive to set new targets and improve all conditions related to health and safety.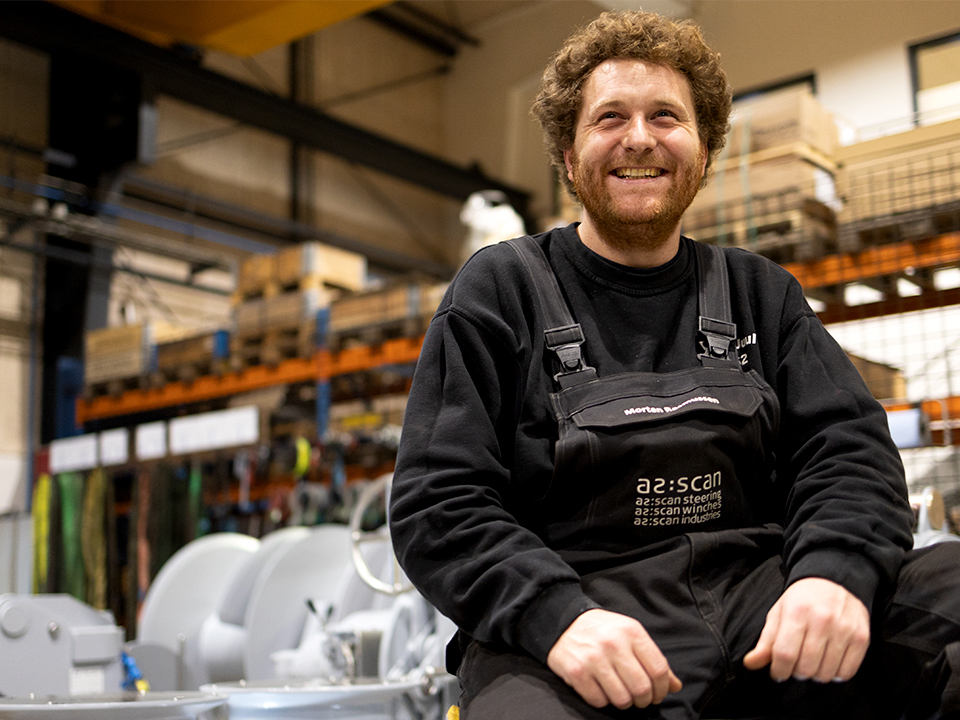 A purpose-driven company
AS Scan has always been a company driven by a sense of purpose and a strong set of values. 
Our Mission, Our Vision and Our Values are the core beliefs and ambitions that capture the essence of AS Scan. They define our company purpose, what we strive to achieve, how we act and how we create value. 
Our Commitments are the promise we make to our clients, people and our company.