Inhouse painting department
Our products are built to last and perform under harsh conditions for years on end. The surface treatment of our products is therefore extremely important as it protects our components from said conditions. For the very same reason, we have high internal requirements for the quality level of the painting. At AS SCAN, we therefore have our own painting department, in which experienced employees ensure a high level of quality.
Our marine products that are mounted on the weather deck are either metalized or galvanized before painting to ensure a proper surface treatment. 
Finally, to achieve the best visual paint finish, we sand the paint before applying the final coat, which ensures a closed, smooth and even surface.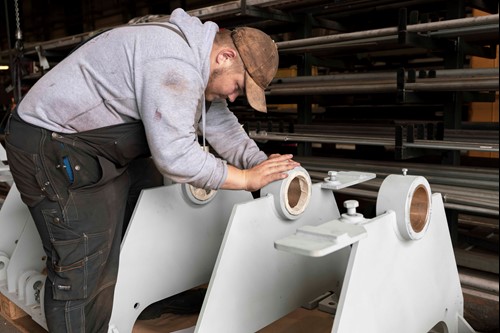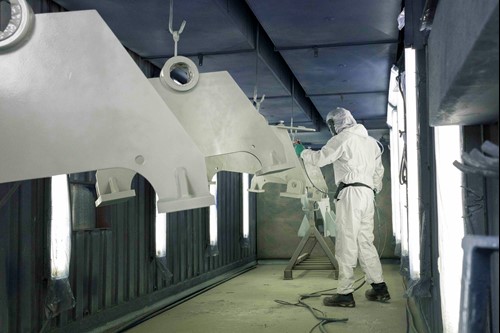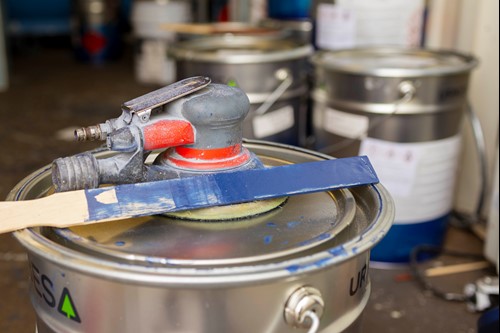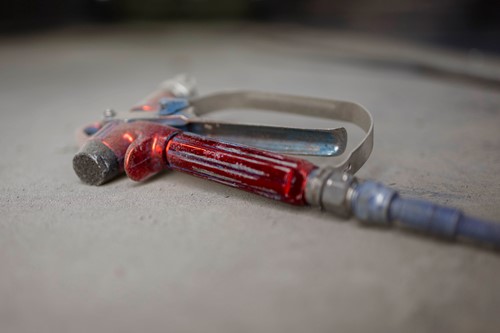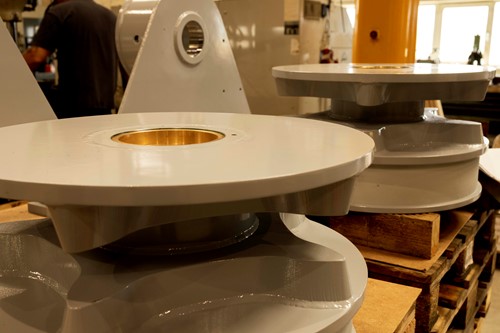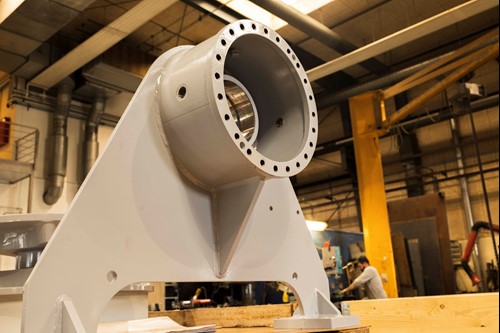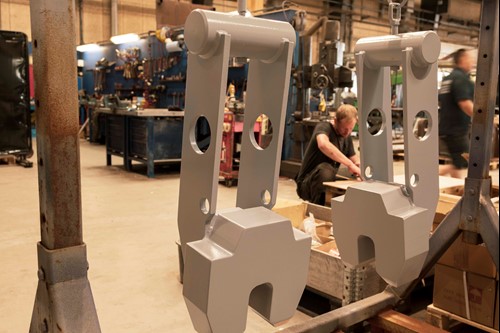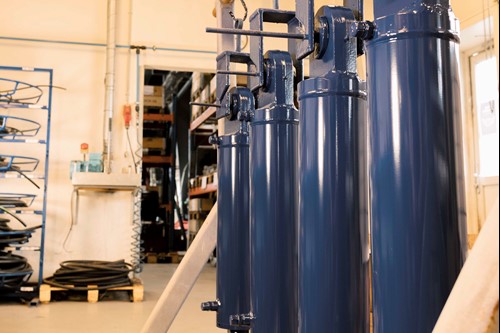 Preparing deck equipment for surface treatment
In this video our painter foreman is preparing anchor handling equipment for painting