New stern bording system on newbuilding from Hvide Sande Shipyard
Newbuilding 147 'Nordsøen' is currently being outfitted at Hvide Sande Shipyard. For this project, AS SCAN are responsible for the design, engineering and installation of a boat cradle and guiding system. Right now we are fabricating the final parts of the cradle. The construction is designed with two large cylinders that can extract/retract the cradle for a safe launch and recovery of the boat.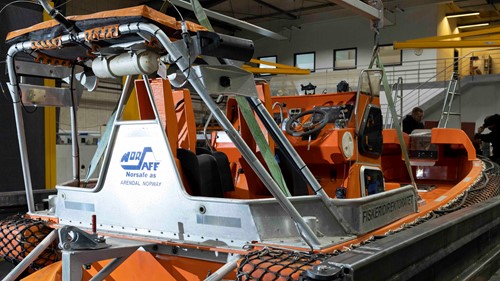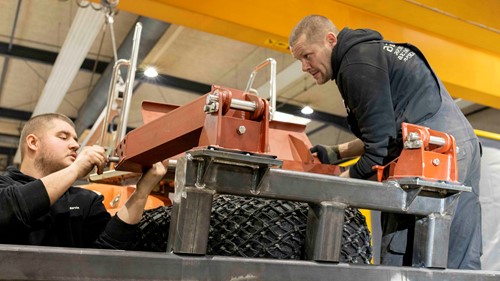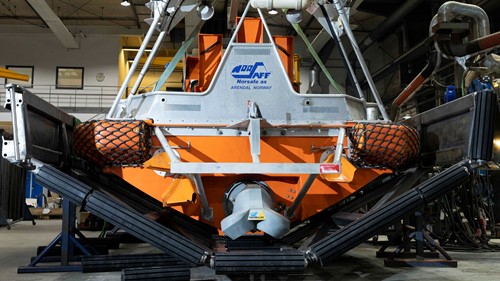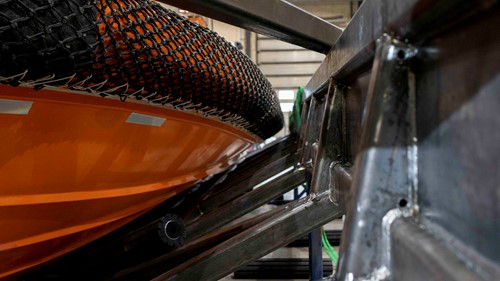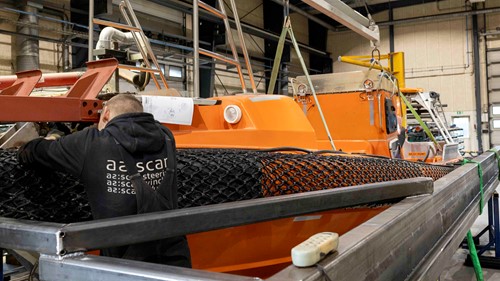 Facts of the fisheries inspection vessel 'Nordsøen'
The vessel is build by Hvide Sande Shipyard and delivered to Fiskeristyrelsen i 2022. The vessel has the following dimensions:
Length o.a. 63.95m
Beam 11.20m
Depth 6.00m
Draught from BL 3,65m
Deadweight 170t
Displacement 1.160t
Max speed 18.00kn
Power 2x1.760kW
propeller 2xø2.3m CPP
Video of boat cradle for fishery inspection vessel
Nordsøen is a Fishery inspection vessels that carry out control duties in the fishery zone outside coastal waters. In addition to the main purpose the vessel can be designed to fit future inspection challenges, e.g., by the use of drones, and cover service functions such as emergency towing assistance, salvage, and surveys. This video shows how their boat cradle works.
Video of Nordsøen - a newbuilding for Fiskeristyrelsen build by Hvide Sande Shipyard