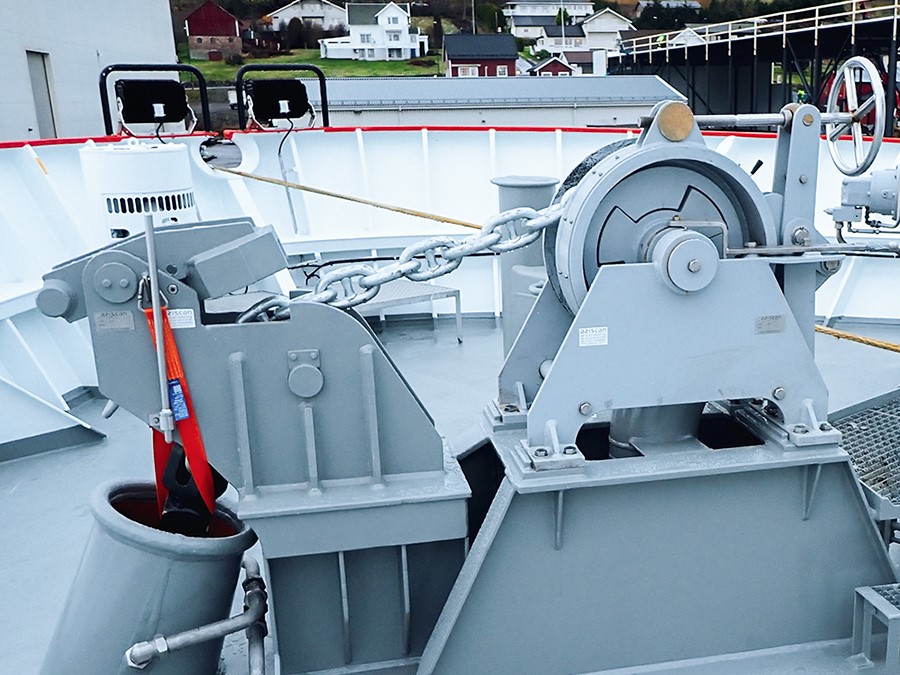 To be installed on any ship
We have designed chain stoppers, for all chain sizes, which can be installed on any vessel, both newbuilds as well as retrofits on existing vessels. AS SCAN corporate with all major classification societies.
HIGH LOAD CARRYING
A chain stopper, which is also known as a cable stopper, is a device used to secure the anchor chain when riding at anchor, because the windlasses are not designed to hold high loads while a vessel is a anchor, the chain stopper can relieve the strain on the windlass and secure the anchor in the housed position in the hawse pipe. A chain stopper usually consists of two parallel vertical plates mounted on a base with a pivoting par or pawl which drops down to bear on a chain link. A hinged bar is fitted in the chain stopper which may be dropped between two links of the chain to prevent the chain from running out when the windlass brake is released.
Key features
Class approved
Local and remote control systems
Motor protection
Do you want to know more about our products?
We understand the importance of having the right parts, available in the right place, at the right time.