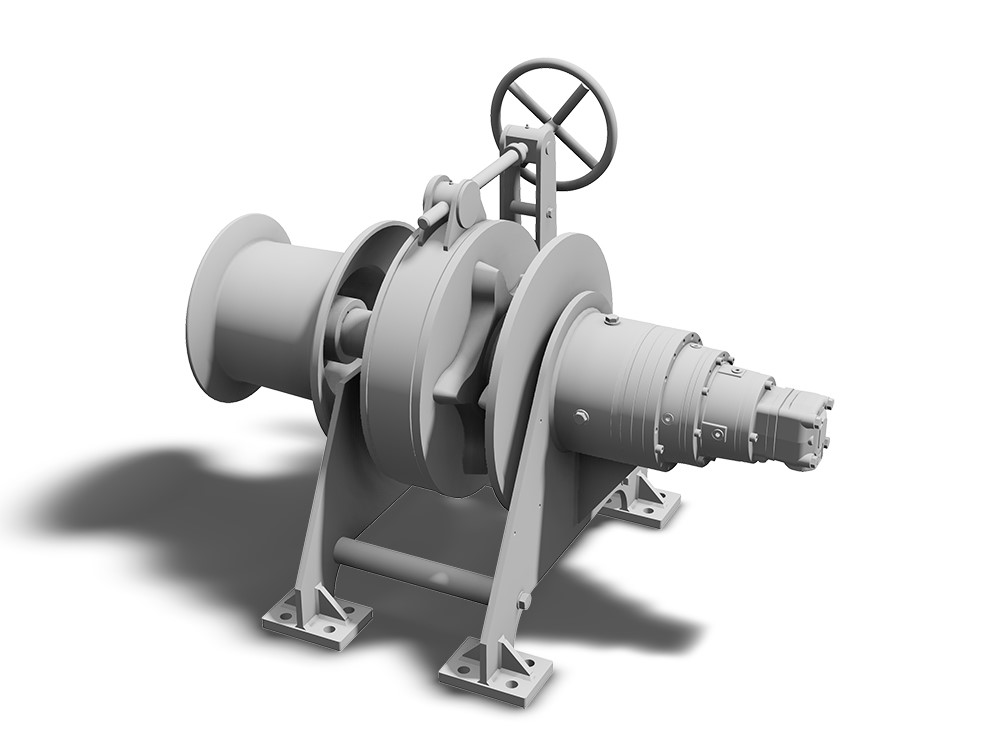 Anchor/mooring winches
AS Scan winches are robust and designed to withstand the most extreme environmental conditions. The design and arrangement of our winches is adapted to your needs and fits every possible vessel type. Special attention is always given to safe operation, reliability and environmental performance.
The winches are designed as single or double drum with an anchor winch pull up to 35 tonnes and mooring winch pull up to 25 tones. The winches are delivered with 1 or 2 speed motors and with manual or automatic brake control.
The winches are available in various sizes and configurations both with electric and hydraulic drive systems.
Key features
Warping head/capstan on the side of the drum
Safe operation
Configurations both with electric and hydraulic drive systems
Do you want to know more about our products?
We understand the importance of having the right parts, available in the right place, at the right time.