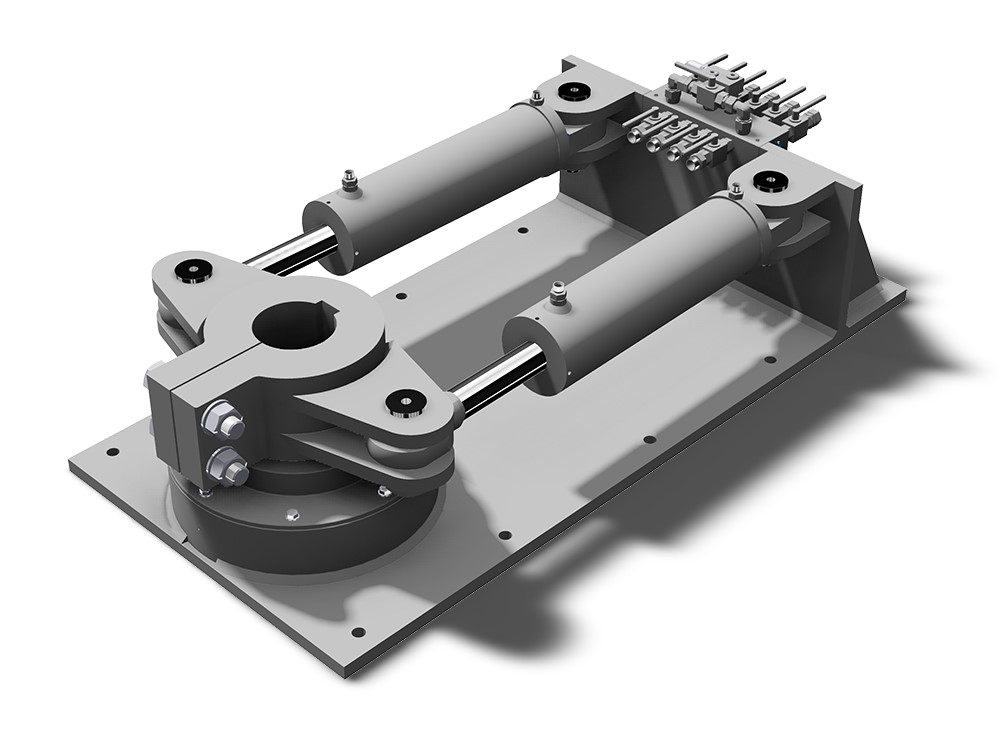 Steering gear and control system
The AS Scan heavy duty steering gear is well known for high quality and durability and is established worldwide. We supply a large range of steering gears from 0.5 tm to 100 tm witch are suitable for many ship types and sizes such as fishing vessels, fish farm boats, ferries and special purpose vessels. We have 60 year of experience during which time more than 1,500 units have been delivered. All steering gears are delivered as a complete system, including hydraulic power units, control and alarm systems. Our high-quality steering gear is a compact solution for both single and multi-rudder systems.
Our skilled engineers put a great effort in supplying the customer with installation drawings and special design the steering system to each vessel to make the installation on board quicker, more cost-effective and space-saving.
With the built-in redundancy the vessel can be operated safely in an emergency, and all our steering gears are accepted and approved by classification societies.
The availability of essential, quality, original spare parts increase your ship's safety and reduces expensive downtime. AS Scan offers a comprehensive service support and a wide range of spare parts that meet all your steering gear needs.
Key features
60 year of experience
Heavy duty steering gear
Easy installation and space-saving
Do you want to know more about our products?
We understand the importance of having the right parts, available in the right place, at the right time.