Scan is an ambitious and responsible company where we strive for high quality in all aspects.
Manufacturers supplying structural steel components in Europe must be certified in accordance with EN 1090. This standard ensures that all procedures are carefully planned, which applies to every single process from design to production.
AS SCAN has extensive experience with documentation and with an increasing demand from our industrial customers it was a natural next step for us to become EN 1090 certified.
The certification entitles us to CE mark our steel products up to EXC C3.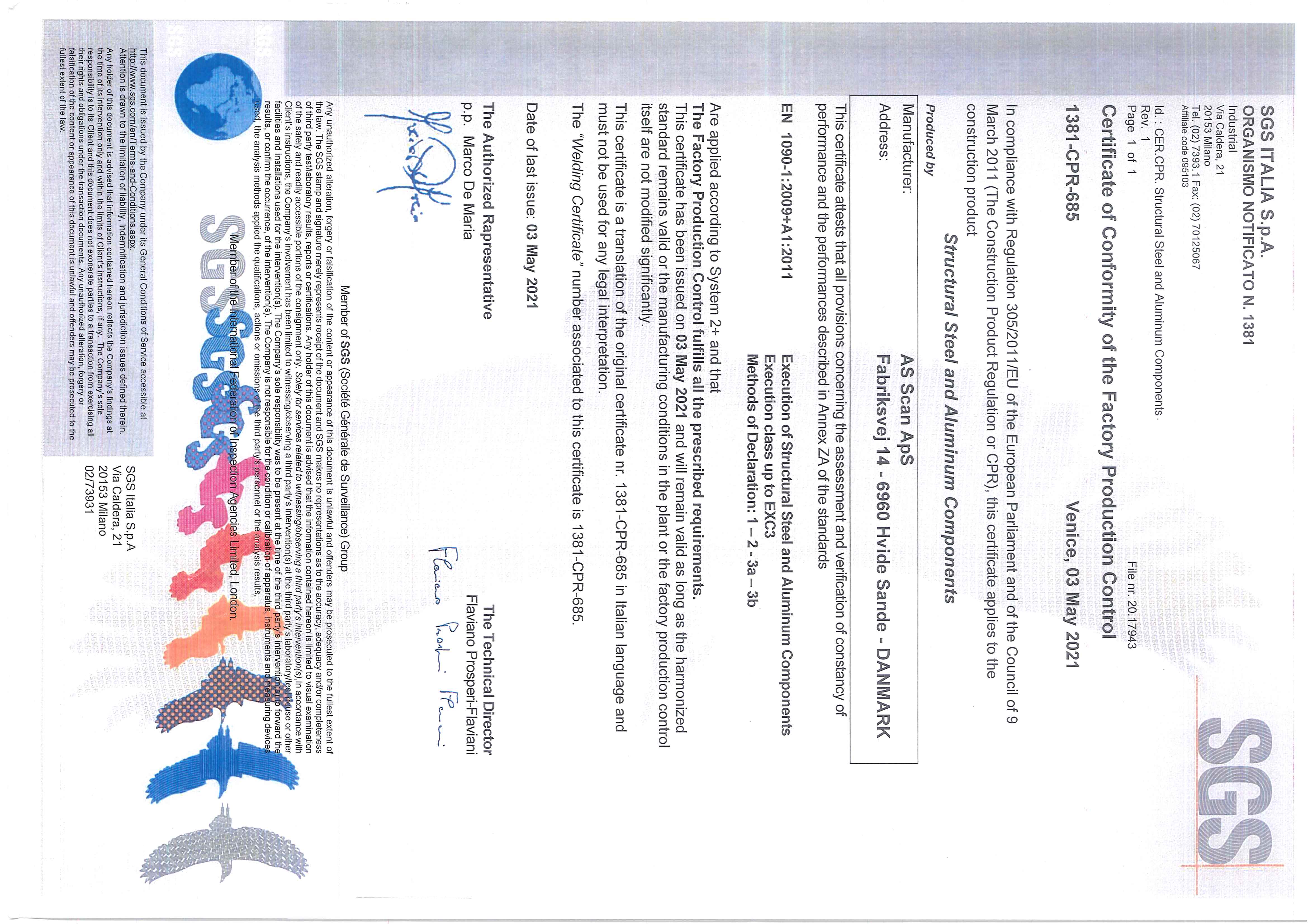 Scan has for many years worked towards developing a production, project and quality control system to strengthen the quality of end products.
To achieve the global standard in our activities, we have established a quality management system in line with the requirements of ISO 9001, that ensures all activities necessary to design, develop, manufacture and delivery high end products to our clients. The processes are made effective and efficient by defining the methods and bench marking them to the international standards.